Furnix Project
Furnix Team
Furnix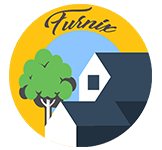 Furnix
THE GUARDIANS OF NATURE
Furnix is the 1st ranking project within the #FREC2020 challenge, aiming to create a centre for reconditioning and customizing furniture items as well as designing decorative elements.
As the world seeks to slow the pace of climate change, preserve wildlife and support billions of people, trees inevitably hold a major part of the solution. Yet the mass destruction of trees - deforestation - continues, sacrificing the long-term benefits of standing trees for short-term gain.
We developed a workshop for reconditioning old and used furniture so as to prolong its life cycle, where we design unique decorative elements, thus also offering an alternative to the inhabitants of Craiova to have access to quality furniture at low prices.
The processes we perform are:
collecting, cleaning and restoration of furniture items;
recycling, designing and making decorative elements.
We have also managed to increase the range of processes offered by Furnix by providing cleaning services for vehicles.
At the same time, we intend to plant 500 trees annually and to organize woodworking craft workshops for children.
Our team
Deaconescu Ovidiu
Diaconu Tania
Oncescu Alin
Bărăscu Alexandru
Iancu Ion Alexandru
Dănescu Lucian Alexandru
Bivolan Elena Carmen