SMARTEd Project
SMARTEd Team
SMARTEd Project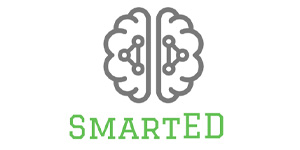 SMARTEd
online content sharing platform
The SMARTEd initiative was launched during the COVID19 pandemic, in the context of delivering online courses, in order to help students bridge the gaps. The proposed tool is an innovative educational platform that connects students, teachers and parents in a collaborative virtual environment.
Future features of the platform include: virtual bookstore, blended learning materials, pre-recorded online courses (including practical demonstrations), mixed online tutorials as well as augmented reality through smart glasses. The platform is mainly dedicated to students from disadvantaged backgrounds, who do not have access to quality educational resources.
Location: FREC Craiova, online.
SMARTEd Team
Lupu Razvan
Baicu Mihaela
Badoi Mircea
Matei Gabriel