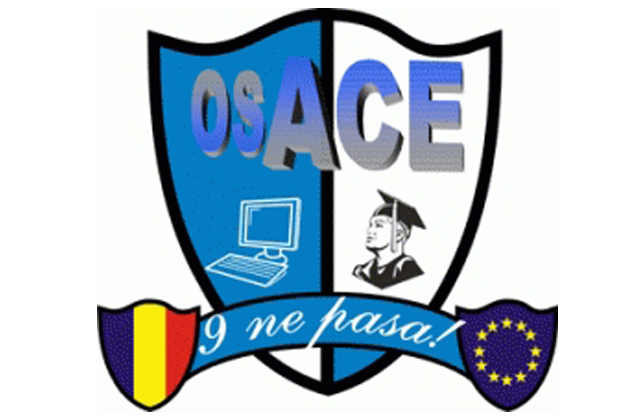 ORGANIZATION OF STUDENTS IN THE FACULTY OF AUTOMATION, COMPUTERS AND ELECTRONICS (O.S.A.C.E.)
It is a representative organization at the faculty level, a team of serious young people, committed, showing a great desire to work with other young people, and having as main purpose the organization of cultural, professional, scientific, sport and social events for young people, especially for students.
The collaboration with the faculty management is excellent and students can openly discuss directly with those in charge. Partnerships with other institutions and organizations in the country and abroad come in a very large number due to seriousness and active involvement in student life, which adds more credibility to us. The members of the association are well trained, so all projects have a real impact among young people.
Unity, enthusiasm and professionalism feature this team, which accepts new members every year, and which is highly valued at the local and national level. The management shows respect to the organization members and knows how to handle the questions they have raised. We try to collaborate as much as possible with students by participating in group discussions, organizing meetings with all group leaders to find out what the students consider to be the most important for the association. The reward is the large number of project team members, the positive feedback and the desire to make students come back on other occasions.
O.S.A.C.E. enjoys the support of the faculty management in achieving their goals and objectives by any means available.
List of projects and activities:
O.S.A.C.E. Recruits! The team is growing!
Deschiderea anului universitar
Introduction to student life
Prom
OrCAD Training
The O.S.A.C.E.
LanParty
Student Technique Days
How To: Electronics
How To: Android
How To: Triathlon
How To: Web Design
Matlab & Simulink Training
PCB Training
Students
Personal Development
Organizational culture
Fundraising
Public speaking
Training
Workshop
Brainstorming
Team-building
Projects in partnership with the Faculty of Automation, Computers and Electronics, University of Craiova:
Let's know Mechatronics and Robotics
The ProCon programming contest
Our students can do more
Open Gates Days
Career Forum – FoCar
Please visit us and see what it is all about: ;